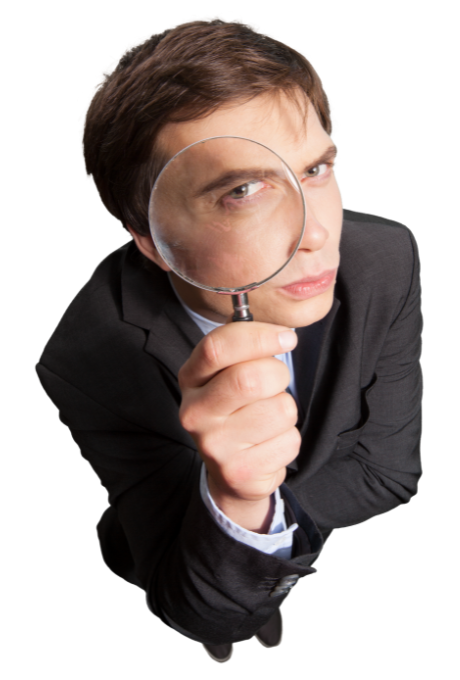 Why is Talent Vetting Important, and How Does BMT Do It
At all levels, the necessity of thorough applicant screening is repeatedly emphasised but rarely carried out. Although potential employers do not automatically think that applicants are fabricating their backgrounds or resumes, it is crucial to exercise caution.
BMT goes further into a candidate's background during the vetting process than what is revealed in an interview or on their résumé. In addition to checking references, vetting prospective employees usually entails running criminal background checks, confirming professional licences, certificates, or degrees, and reviewing social media profiles.
Our 9-Step Vetting Process for Risk-Free Hiring
01

An effective job description

An accurate and compelling job description helps potential candidates know exactly what responsibilities and tasks would fall to them if you hired them. This allows them to self-vet and make sure they are applying for a role they qualify for.

02

Examine resumes and cover letters from applicants

Received applications (resumes and cover letters) are comprehensively reviewed as per the screening checklist to quickly weed out unsuitable candidates. For a smooth process, notes are taken for approved applications, such as questions to ask the candidate in the next round.

03

Online screening

An initial online screening is like a short phone interview plus an online test for a quick analysis of the candidate. It's another quick way to vet candidates.

04

Video call screening

There are certain questions and processes we follow to identify, decipher, or "shadow" profiles. We don't want our clients to waste valuable time and money on fake or uncertain profiles.

05

Qualification and document assessment

A detailed assessment of the qualifications and documents submitted is made to determine whether the candidate will succeed in the role, which includes an education check, a work experience check, a certification check, and other important checks.

06

Pre-employment assessment

Pre-employment or aptitude assessments test a candidate's language, computer, cognitive, and on-the-job skills (e.g., business math, retail shelf stocking, first aid). Adding assessments to the vetting process helps us avoid interviewing candidates who don't have the right skills for the position.

07

Technical and personality assessment

The second stage of employment vetting for candidates is the interview. This is where we see how skilled the candidates who look good on paper actually are. In this assessment, the candidate goes through multiple interview rounds for a detailed analysis on parameters such as technical knowledge, soft skills, values, fit with the company's culture, etc.

08

Reference and social media check

All references provided by the candidate are contacted by the assessment team, and their social media profiles are analysed to find out whether they have values that align with our company's or not. Potential red flags include illegal or illicit activity,hate speech and complaints about past employers. Social media reveals a candidate's personality, their values, and even their communication skills. Reviewing their public posts is just one more way to vet a candidate—and potentially avoid a PR nightmare.

09

Candidate background verification

Once the candidate is selected, the profile goes through a verification process. Exclusive agencies and tools are used to verify candidates' identities, past employment, education qualifications, certifications, criminal records, and other necessary verifications applicable to the candidate profile.
Importance of the vetting process
Benefits of BMT's vetting process in hiring
01

It increases process efficiency
A thorough vetting process enables the fruitful investment of both time and money and minimizes disruption.
02

It filters unfit candidates
Vetting enables effective recruiting and helps you filter unsuitable candidates.
03

It helps tailor your interview
The vetting process also provide you the chance to fine-tune your interviews and organize it accordingly.